"Hail to the Rod"
16x20
Acrylic on Canvas
Simpsons tribute piece created for the "Eye On Springfield: An Artistic Tribute to the Simpsons" art show in the Nerdist Showroom at Meltdown Comics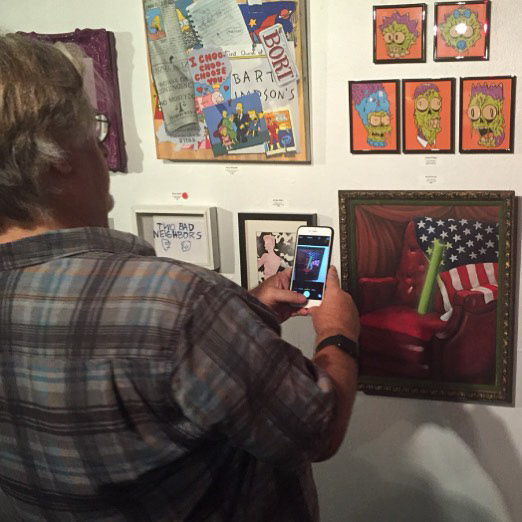 My piece in the show. 
And Matt Groening capturing it on his phone.
Thanks to the Nerdist Showroom for making this happen.